News, Events & More
Central PA Club Midshipman Kade Heckel makes cyber headlines!
Posted: 10/10/2019
U.S. Naval Academy Midshipman 3rd Class Kade Heckel, of Hughesville, Penn., discovered a new vulnerability in a 3D printer during a cybersecurity challenge held in Brooklyn, N.Y.  Kade is the son of club member Mark Heckel.  Way to go Kade!

Click HERE to read the article.
2019 3-Cheers and Farewell Dinner
Posted: 5/14/2019
More than 40 Naval Academy Parents Club of Central PA members got together on Friday 5/10 for the club's annual 3-Cheers Dinner in suburban Harrisburg.  It was a terrific evening celebrating the club's 1/C Midshipmen as they prepare to graduate and commission.  The club provided all of our 1/C Midshipmen with personalized cover bags and first salute coins.  We also congratulated the other club Midshipmen as they are about to be promoted.
Parent Club USNA Bus Trip 3/30/19
Posted: 4/3/2019
The Naval Academy Parents Club of Central PA was once again proud to sponsor the annual USNA bus trip on Saturday March 30, 2019.  It was a huge success with almost sixty people taking part! Thanks to LTC Joe Innerst for putting the trip together again. Also a huge thank you to several of our Midshipmen who gave up their Saturday to answer questions and take trip participants on a personalized tour of the yard. Thanks to: 1/C ALex Brunell, 2/C Garrett Forrester, 3/C Tom Dias, 3/C Luke Lightner, 3/C Elizabeth Gergal, 4/C Taylor Forrester and 4/C Elizabeth Farmer for your help and support!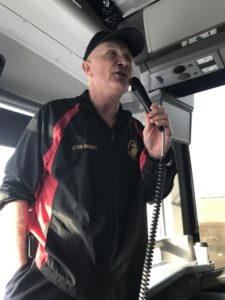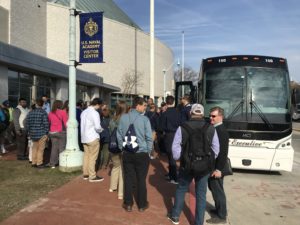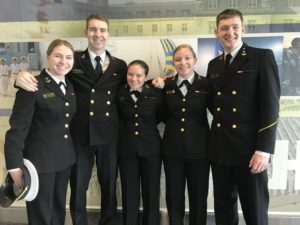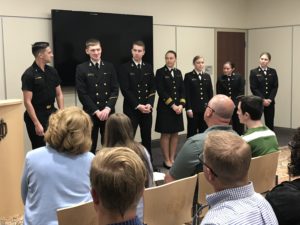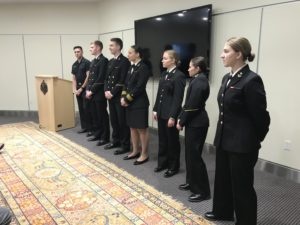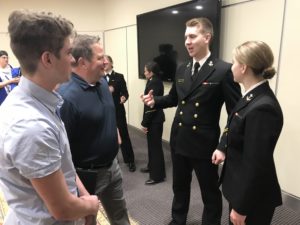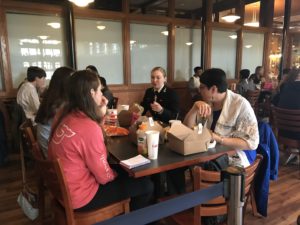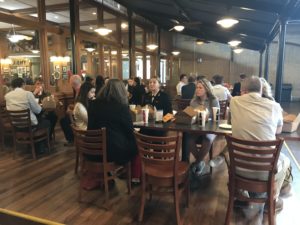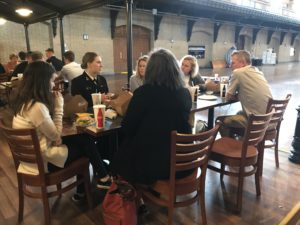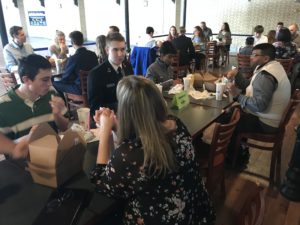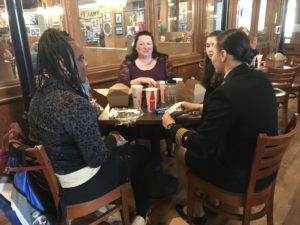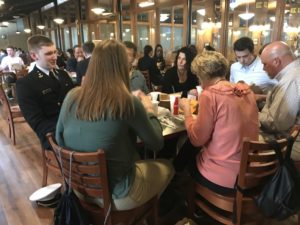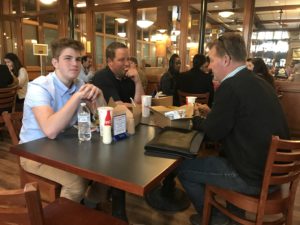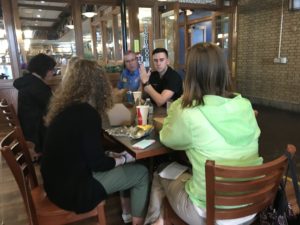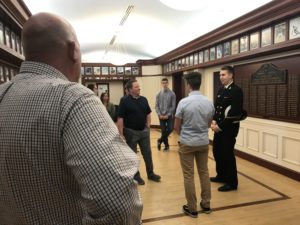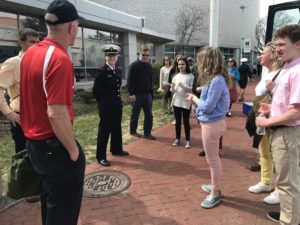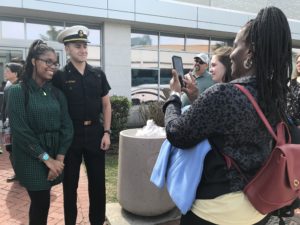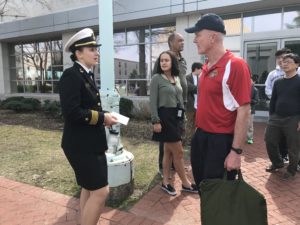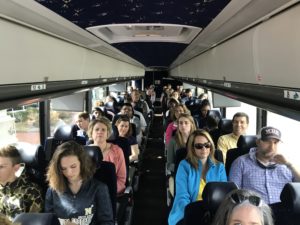 Central PA Mid Christian Correale Named Academic All-American
Posted: 6/15/2018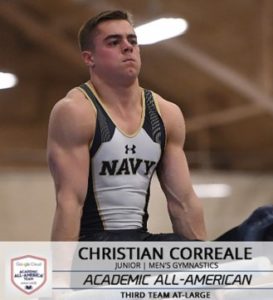 The College Sports Information Directors of America announced the 2018 Google Cloud Academic All-America Division I Men's and Women's At-Large teams.  U.S Naval Academy gymnast Christian Correale (Harrisburg, Pa.) was honored on the third team.  Congratulations Christian!
Click HERE to read more.
Central PA Mid 2/C Christian Correale receives Academic All-District II accolades
Posted: 5/24/2018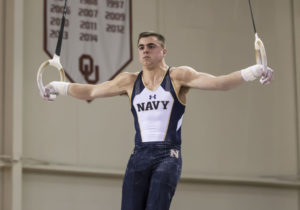 Navy gymnast Christian Correale from Harrisburg, Pa is one of three USNA athletes to receive Academic All-District II accolades for at-large sports from the College Sports Information Directors of America.  All three will now advance to the national ballot that will determine CoSIDA's Academic All-America Teams.
Check out the article here!
Central PA Golfer shines at USNA
Posted: 4/5/2018
USNA 3/C Morgan Frazier from Mechanicsburg is named the Patriot League Women's Golfer of the Month for the month of March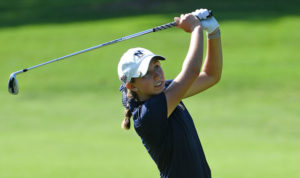 Parent Club USNA Bus Trip 3/31/18
Posted: 4/2/2018
The Parents Club hosted another successful bus trip to USNA Saturday. Participants got a lot of information from admissions. Several of our Mids also gave them a lot of information and personalized tours. Special thanks to LtCol Joe Innerst for once again flawlessly organizing the annual event. Also, thanks to Midshipmen Matthew Sensenig, Tom Stief, Garrett Forrester, Elizabeth Gergal, Tom Dias and Luke Lighter for giving up a large chunk of their Saturday to help!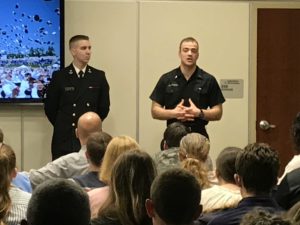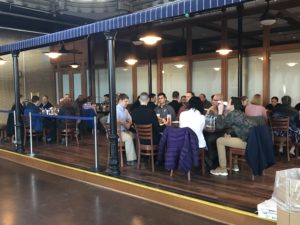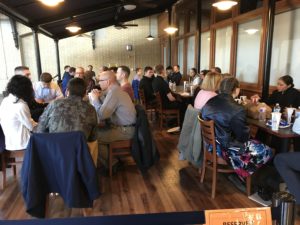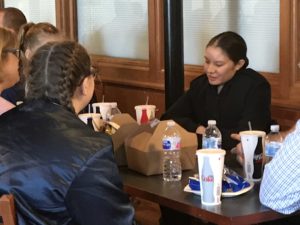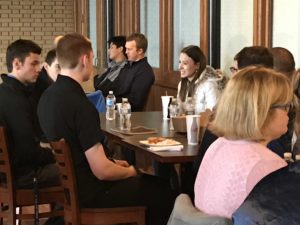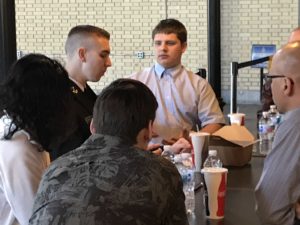 Midshipman Christian Correale ('19) on Army-Navy Gymnastics
Posted: 2/1/2018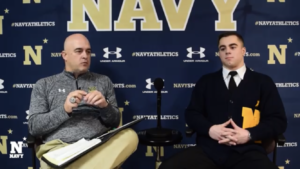 Central PA's very own Midshipman Christian Correale ('19) discusses his life in Navy Gymnastics, and the upcoming competition versus Army on Saturday Feb. 3rd.
Navy Sports with Midshipman Christian Correale
Latest News and Events
Posted: 1/29/2018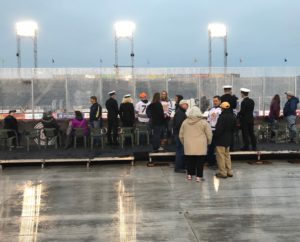 Navy D2 Hockey vs The Citadel at the Outdoor Classic
A great time today for the Central Pennsylvania Parents Club who cheered the USNA Hockey team to 4-1 victory over The Citadel at the Hershey Park stadium in Hershey, PA!
Other USNA Parent Clubs
Posted: 9/28/2017
Welcome to our USNA Parent Sites.