News, Events & More
Midshipman Christian Correale ('19) on Army-Navy Gymnastics
Posted: 2/1/2018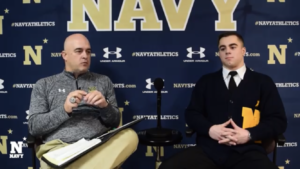 Central PA's very own Midshipman Christian Correale ('19) discusses his life in Navy Gymnastics, and the upcoming competition versus Army on Saturday Feb. 3rd.
Navy Sports with Midshipman Christian Correale
Latest News and Events
Posted: 1/29/2018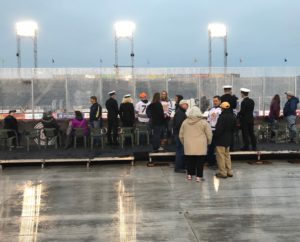 Navy D2 Hockey vs The Citadel at the Outdoor Classic
A great time today for the Central Pennsylvania Parents Club who cheered the USNA Hockey team to 4-1 victory over The Citadel at the Hershey Park stadium in Hershey, PA!
Hello world!
Posted: 9/28/2017
Welcome to our USNA Parent Sites.
Parent Club Meeting
Posted: 10/2/2015
Follow our Naval Academy Parents Club of Central Pennsylvania Facebook page for Parent Club meeting updates.
Protected: Parent Club Officer Conference
Posted: 9/15/2015